It's been a tough week. It's tough to pull away from the news and social media, especially as I hear reports from friends in Orlando of people they know who are now gone.
Having grown up in central Florida, the places on the news are home. My mom worked as an emergency room chaplain at Orlando Regional Health – and my first nonprofit job was in the Foundation there. There is certainly a need now to allow time and space for healing.
In the meantime, perhaps the articles in this week's roundup can provide a bit of a break from the news.  And if you'd like to learn more about being a person of influence, I encourage you to join me on a webinar I'm hosting next week on the topic.
Looking forward to talking more soon!
---
Nonprofit News Roundup
LEADERSHIP
Is Anyone Actually Measuring Their Social Impact? | Huffington Post

Reliable impact measurement has been the holy grail of CSR, and when it comes to employee volunteer and giving programs, quantifying impact can be especially difficult and expensive.  It's critical for employees, nonprofits and company leaders to engage equally in providing the data needed to calculate outcomes, and sometimes this data is highly subjective. Here are just a few considerations for approaching impact measurement…
Effective teams – from Google to your board | Cause and Effect

After two years of study of over 100 teams, Google discovered the secret sauce of its most highly effective teams. First they looked to see if it mattered who was on the team. But "no matter how researchers arranged the data,  it was almost impossible to find … any evidence that the composition of a team made any difference." What did matter: Group Norms…
COMMUNICATIONS
How Your Nonprofit Can Leverage Content Curation | Wired Impact

When you can't create, curate. Tapping into other resources to provide content can be great for your nonprofit and your audience. Our first part of this series laid out the definition and benefits of content curation. Now let's take a closer look at how you can make curation work in your nonprofit's content marketing.
How to Use Facebook for Business (and Nonprofits): 25 Facebook Marketing Tips and Tricks | HubSpot

If you want your business' content to reach consumers, having a presence on Facebook is a given. But to make the most of your Facebook Page — to attract and engage visitors, drive them to your website, and convert them into leads (and, eventually, customers) — you need to optimize your Facebook presence.
How does Monthly Giving Jive with a Membership program? | A Direct Solution

How does Monthly Giving Jive with a membership program? Great question. It jives really well, but if you'd like to grow your number of monthly donors, you'll have to 'think' a little bit differently about memberships.
Basically what you'll start allowing your members pay for their membership on a monthly basis. Key with this is that you recognize the member as a monthly donor and as a member at the same time, so the minute they join, you'll have to recognize their membership benefits.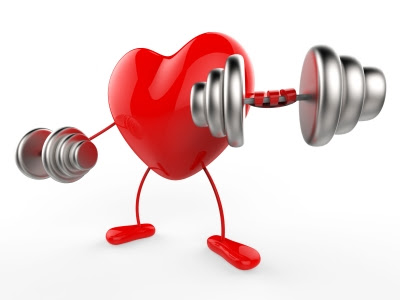 How to Use Nonprofit Social Media to Reinforce Donor Relationships | Clairification

Whatever nonprofits are doing currently, it's not working especially well. So adding an additional relatively inexpensive donor retention strategy into your existing donor development plan makes sense. I encourage you to read my complete in-depth article on the subject on the Maximize Social Business blog. But if you're pressed for time, here are some quick highlights.
FUNDRAISING PLANNING


4 Ways To Communicate Donor Impact | CauseVox

Impact communication is arguably the proverbial glue that holds your donor/organization relationship together. Thus, it is absolutely essential that you master effective impact communication if you would like to have a high donor retention rate (and we assume that you do). Communicating donor impact should be a part of your regular, strategic marketing plan.
Boards and Fundraising: The Role Every Board Member Can Play – Network for Good

There isn't a board that doesn't groan when the topic of fundraising comes up. Board members often consider fundraising one piece of an organization's fiscal health. When it comes to rolling up their sleeves and getting involved in it, they suddenly disappear. This happens for three reasons…
---
Don't miss a single edition of Kirsten's Fundraising Headlines! (Sent by email every other week.) Sign up at:  http://bullockconsulting.net/resources/kirstens-fundraising-headlines/