If you're trying to make a difference in the world, it's likely you'll need to influence others to make that happen.
Sometimes though, in the nonprofit world, we try to limit our role in that process. We look to organizational leaders, board members and anyone else we can think of to push into that role. But we all have a role to play.
A few weeks ago I participated in a SimSoc exercise. In this simulated society we were given scenarios and then had to work through them as a society. My goal was to try and make a positive difference and to do that I had to attempt to influence those around me. Frankly, I wasn't sure going into it whether or not I'd be able to make a difference. In fact, my first time through a similar exercise 10 years ago left me feeling a bit powerless.
I can't say everything I did was best for our simulated society, but I did finish satisfied that I could – and did – influence others to think through the scenarios from a broader perspective.
Regardless of where you are within your organization's hierarchy, I encourage you to embrace your role as an influencer. I know you can make a positive difference for the people you serve.
Thank you for everything you do to make the world a better place!
---
LEADERSHIP AND FUNDRAISING PLANNING
The 501(h) Election and What It Means for You – Nonprofit Hub
One of the biggest advantages of the 501(h) election is that it clearly defines the specific amount that you can spend on lobbying, based on your total amount of expenditures. This gets rid of  uncertainty; instead of looking at an organization's activities, now you're working with hard and fast numbers, leaving no doubt about the limit. Filing for the expenditure test also lays out certain governmental activities that don't count as lobbying.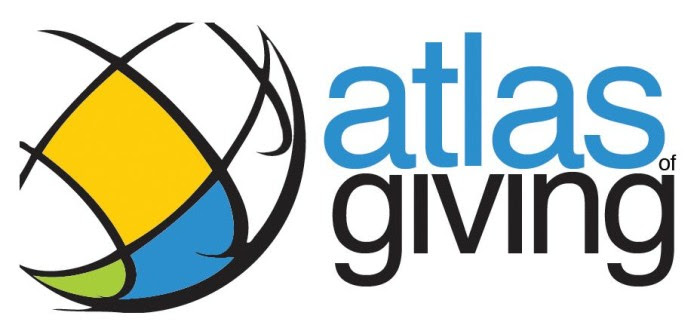 Atlas of Giving: Nonprofits Feel Pain, Weakened Market 2016 | Pursuant
The Atlas of Giving provides monthly reports of the state of giving in the nonprofit sector. May's report bears news that nonprofits cannot ignore. According to Atlas of Giving, "charitable giving will fall well short of the gains experienced in 2015 as wild market swings and economic uncertainty challenge fundraising results for many U.S. charities." In May's Atlas of Giving report, it's estimated that US nonprofits are not likely to get anywhere near the solid 4.6 percent increase in giving that occurred in 2015.
7 Steps To Avoid Circling The Fundraising Drain | The NonProfit Times
Project HOPE was facing a fate not becoming of its name a few short years ago, a product of short-term thinking and aversion to risk. The organization focused on metrics such as fiscal year and net revenue as opposed to retention rates and year-over-year growth. Direct mail was relied on almost exclusively and extreme list rental practices resulted in the Millwood, Va. organization's file being turned over 9 million times over the course of 18 months.
COMMUNICATIONS
6 Great Nonprofit Website Examples To Learn From | CauseVox
If you have been evaluating your nonprofit's current website and wondering if it's time for a redesign, start by studying other successful nonprofit websites to see what is working well for them. Here are 6 great nonprofit website examples to get your ideas flowing…
The Thank You Project | KarmaTube
There are many ways to share a story, but this one is incredibly touching. In 2004, Kellie Haddock and her newborn son were in a horrible accident that took her husband's life. 10 years later, Haddock spent 6 months tracking down the people who saved her son's life and organized an event in their honor. Some of the caregivers had never been thanked…"
FUNDRAISING TACTICS

Let your guard down & let your donors in! | What Gives???
…what do you put between your organization and your donors? Do you make a point of keeping donors far away from the work that you do? Do you sanitize the problems you're solving in the world so that donors don't hear the dirty details? Or do you offer opportunities for donors to get their hands dirty? Do you invite donors to meet…
The A/B Testing Checklist You'll Want to Bookmark | HubSpot
Basing marketing decisions off of a "feeling" can be pretty detrimental to results. Rather than relying on guesses or assumptions to make these decisions, you're much better off running conversion rate optimization (CRO) tests. CRO testing can be valuable because different audiences behave, well, differently. But these tests can also be complex…