If you haven't figured it out by now, I'm a huge fan of monthly giving. Erica Waasdorp shares this week about some ideas that might help you convince your organizational leadership that it's a good way to go.
Scroll down and you'll see a full list of articles and posts to help stay up-to-date on trends and topics facing the nonprofit world.
Happy fundraising!
---
Leadership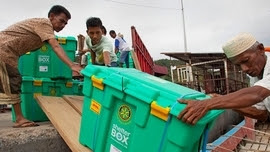 How Your Business Can Build Lasting Partnerships With Nonprofits @Entrepreneur

More and more, companies are looking to build partnerships with nonprofits – rather than just writing a check. If senior leadership isn't involved in these discussions you'll be left behind in favor of an organization that is seeking real partners. This article speaks more about ways companies might look to partner.
---
Fundraising Planning
Burk's Blog » Blog Archive » Can the Performance of Donor Relations Staff Be Measured? @PenelopeBurk
According to donors, the ask is the critical trigger that turns potential supporters into active donors (see my January blog for more on what it takes to get donors to give for the first time). But once they are acquired, asks give donors the opportunity to answer the question, "Will you give again?" but that answer is almost always decided long before the ask. The decision to give again (or not) and to give more (or not) is the product of stewardship options that is offered to donors in the time between appeals. Donor retention and average gift value are the concrete bottom-line performance measures for donor relations staff.
What metrics will convince your board to start a monthly giving program? – A Direct Solution
@ericawaasdorp
If you're like a lot of organizations, boards (and sometimes other bosses) drag their feet on starting a monthly giving program. They worry that the metrics are not compelling enough to warrant investing the time, money and people. This article provides two examples using conservative estimates that you'll be able to convert 3% to 5% of your donors to give monthly in very short order.
Read on for compelling statistics and resources within the Monthly Giving Starter Kit to help you convince your board.
---
Fundraising Tactics
Direct Mail Has a Greater Effect on Purchase Than Digital Ads – Direct Marketing News @dmnews
An in-depth neuroscientific study sponsored by the Postal Service Inspector General's office (OIG) found direct mail ads to be superior to those viewed online in eight out of nine categories. Digital ads seized the attention of consumers quicker, but physical ads held that attention longer, elicited a greater emotional reaction, and played a more direct role in ultimate purchase decisions.

Build an Email List Using LinkedIn and Twitter
 @MSocialBusiness
In case you're thinking about abandoning email, getting sales (and donations) via email works. According to McKinsey & Company, email is 40 times better at converting a reader to a customer than Facebook and Twitter combined! 91% of all US based consumers use email daily. The average order from email is 17% higher than an order from social media. This maybe because email prompts people to purchase 3 times more often than social media prompts people to purchase.
---
Communications
5 Tips You Need to Keep the Story Pipeline Flowing – The Storytelling Non-Profit
@vanessaechase
Collecting stories strikes fear in even the most seasoned fundraisers. There's nothing worse than staring at a blank page or screen, wondering how to fill it.
It's too bad storytelling doesn't have a remote starter, like most cars. You usually have to get out there and crank the engine yourself. But once you do — once you've put a process into place to find and collect fundraising stories — what's next? How do you keep the story pipeline flowing? Here are five tips…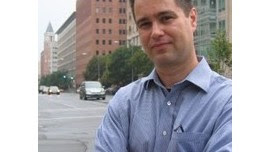 Forget the Media Kit, Create a Toolkit | Kivi's Nonprofit Communications Blog
@kivilm
In many cases, the audience you're trying to reach these days is fragmented. And the news hole in your local newspaper is probably a lot smaller than it used to be. At the same time, you actually have the opportunity to reach more people by amplifying your message through another channel — your network of supporters.
No matter your size or your focus, you likely have access to distribution channels that you might not have dreamed of a decade ago. Almost all of your board members, donors, and volunteers has her own broadcast network through her social networks…