This week Hildy Gottlieb shares about creating lasting change through movements. After all, movements are quite effective at encouraging people to join and be a part of something that's bigger than themselves. So why aren't more organizations embracing this approach? Read more in the Building Movements, Not Organizations article below.
Also, don't miss our latest Nonprofit Leaders Network podcast with Steve Schneeberger. In it he shares about the various life stages The Youth Ministry Institute has gone through over the last 10 years. Here's the link: http://bullockconsulting.net/nln3/
Scroll down and you'll see a full list of articles and posts to help stay up-to-date on trends and topics facing the nonprofit world.
How are you changing the world?
---
Leadership
Are you your own worst enemy? | Wild Woman Fundraising
 @wildwomanfund
If you don't want to do what works, you don't really want to grow. This writer has proof that collaboration works, that succession and fundraising planning works, that giving volunteers different ways to interact with you creates more loyalty and future donors, and that your current success rate…

Building Movements, Not Organizations | Stanford Social Innovation Review
 @SSIReview
Looking back over the past century, the world has indeed experienced sweeping social change. Those successful efforts were led not by individual organizations, but by movements.What might be possible, therefore, if socially minded organizations and businesses acted more like movements than organizations? And what might that look like in practice?
To answer those questions, consider how we might re-define the following three factors: success, leadership, and means.
---
Fundraising Planning
Action without thought is labour lost! @101fundraising
Often, fundraisers and their bosses succumb to the temptation of staying busy, even when it is counterproductive. Here's a way to ascertain whether busy-ness is productive.
The 'fundraising activity positioning map' provides an overview of the organization's overall fundraising efforts. It highlighted the organization's: fundraising activities; alignment to the mission; the level of donor relationship that each activity nurtures; net income (funds raised after deducting the cost of organizing the activity); the trend of funds raised by the activity, compared to the previous year(s).
5 reasons to ditch your annual appeal (and adopt an annual campaign) – Hands-On Fundraising
 @mcahalane
Are you still depending on an annual appeal – that is, on a single annual solicitation, for your individual giving program? Many smaller organizations do. But if you're one of them, you ought to reconsider. Here's why.
---
Fundraising Tactics
Email Has Influenced 98 Percent of Consumers Polled to Make a Purchase – Direct Marketing News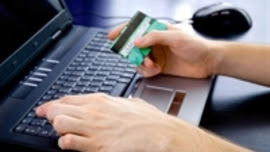 @dmnews
Don't abandon email yet! According to a new study from email marketing provider BlueHornet Networks Inc., nearly all (98%) of the more than 1,800 consumers polled are influenced by a marketing email to make a purchase. Additionally, 78% make a purchase at least once a month based on an email campaign they received.
Your brain prefers paper over digital – Future Fundraising Now @jeffbrooks
Paper-based fundraising is going strong, and there's some new research that might help us understand why, reported at the Neuromarketing Blog: Print vs. Digital: Another Emotional Win for Paper. Here's the finding:
… the latest set of experiments showed that physical media caused greater activation of the ventral striatum…
---
Communications
Hashtags 101 – A Primer for Nonprofits – @JohnHaydon
Hashtags are now mainstream. Even my 11-year old son uses the term with his friends. Everything you need to know about hashtags 101 for nonprofits is here.
An Introduction to Nonprofit Social Media Marketing @wiredimpact
Spend some time choosing the platforms that make the most sense for your nonprofit. You'll see the greatest return on your time. When you have the right, it makes maintaining an active presence and a strong community of followers much easier.
If you have a few ideas for social platforms you want your nonprofit to be on, but aren't 100% sure they're a good fit, keep reading. We took a look at a few of the more popular nonprofit social media platforms out there, and can help you determine if they're right for your nonprofit.
Don't miss a single edition of Kirsten's Fundraising Headlines (sent by email every other week)! Sign up at:  http://bullockconsulting.net/resources/kirstens-fundraising-headlines/