Are you taking a stand on a topic and creating a movement? Or are you just trying to tread water fast enough to stay afloat? If you're like many of the nonprofit leaders I've talked to lately, it's likely that you're in the latter category.
However, that doesn't mean you're off the hook. The only way to emerge from treading water to getting ahead is to force yourself to take a step back and look at the big picture. Not just once a year when you're reviewing your strategic plan, but every month (and preferable every week).
When you take that step back, what do you see? What are your donors trying to accomplish through their giving? Is there a movement in the making? If so, take a look at the No-Nonsense Guide to Building a Movement (link available in the fundraising planning section below).
Communications
7 Interview Tips You Need to Tell Great Stories – The Storytelling Non-Profit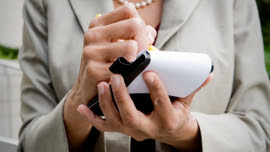 @vanessaechase
Finding great story leads is tough work. Developing the story can be even harder, but it's worth the effort because it's one of the most important parts of the process. Even the best leads can go belly up if the interview doesn't yield the right material. Here are seven interview tips to help make sure you get what you need for powerful storytelling: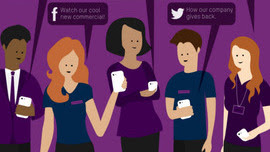 Transforming Nonprofit Staff Into Champions on Social | Beth's Blog @kanter
A Staff Champion is a socially engaged employee who creates and shares the organization's content on their social networks and engages with their network about the organization's good work. A formal champion program provides the training and support for all employees to engage in this activity with much more impact than having it happen organically and informally. When a nonprofit empowers "insiders" to become champions for its programs, it can be one of the best ways to take advantage of social channels…
---
Fundraising Planning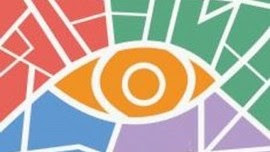 Nonprofit 411: A Practical, No-Nonsense Guide to Building a Movement – Massachusetts Nonprofit Network @MA_NonprofitNet
Creating a movement = more effective fundraising. Get these elements right, match them with a disciplined and passionate team and you have the potential spark something far-reaching: Define the problem; Find and empower your partners; Create shared assets and Set milestones (and celebrate them).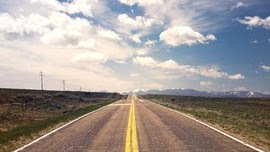 How to know if you need a fundraising plan. – Hands-On Fundraising @mcahalane
Do you need a plan? Good planning is key to a successful, diversified fundraising program. Included are some indicators you need a plan, plus a few ideas of what you might need to do next.
---
Fundraising Tactics
How to Warm Up Your Donors for Big Major Gift Asks – Fired-Up Fundraising with Gail Perry
 @GailPerrync
Donors are people just like we are. They don't want to be surprised by a solicitation. If you have a close relationship with your donor, then you'll want to lay careful groundwork to prepare her. And you'll want to do this well before you bring in a delegation to sit down with her for a formal discussion. You should always let her know what is coming, so she will be ready to discuss a gift…
Words vs.Video @AgitatorEditors
Now there's video … but not just video … online video. YouTube just announced that its year-over-year growth in daily visitors is up 40%. And the strongest driver of that growth is viewing via mobile devices, which was up more than 80% for the same period. These online videos by UNICEF Uruguay address violence against children. Powerful. How can you use video in your next fundraising campaign?
---
Leadership
Recent court decision supports better open data on America's nonprofits – Sunlight Foundation Blog
 @SunFoundation
Does your organization's 990 accurately reflect the activities of your organization? This court decision may soon make it that much easier for donors to access that information. Your 990 is as much a marketing document as it is a financial document. If you haven't looked at it through that lens you might want to start doing that soon…
The Way We Should Be Talking About Our Nonprofit Jobs
 @NPhub
"What exactly is it that you do?" My gut reaction was to say "I work for a nonprofit." The moment I utter those words, I paint myself into a corner. Instead we should be talking about why we do what we do – and about why it's so important – and about the specifics about what we do in a typical day…
Don't miss a single edition of Kirsten's Fundraising Headlines (sent by email every other week)! Sign up at:  http://bullockconsulting.net/resources/kirstens-fundraising-headlines/