If you blinked last week you may have missed the blog post (link provided below) from The Huffington Post last week that discussed the latest Giving USA results. One of the things the writer (and others in our sector have) commented on is the finding that, while giving is increasing, the gifts are going to fewer charities. One of the biggest losers has been social service agencies that serve those most in need. Mega gifts tend to go to larger institutions such as universities and hospitals.
While it's absolutely true that donors have the right to decide where their financial gifts go, I find it troubling that fewer opt to give to those in need. I have to wonder too if those social service organizations simply aren't asking in a way that is appealing to mega donors. I mentioned it last week in my blog but it bears repeating. Donors of means are not attracted to desperation. Perhaps it's a challenge of connections as well.
Scroll down and you'll see a full list of articles and posts to help stay up-to-date on trends and topics facing the nonprofit world.
Until next time,
Quote of the week: There are no secrets to success. It is the result of preparation, hard work, and learning from failure. – General Colin Powell
---
Leadership
Overcoming the Fear Factor in Nonprofit Decision-Making | Stanford Social Innovation Review @SSIReview
With the veritable maze of interlocking decisions nonprofits face, and the relative lack of clarity about who has power and who makes decisions, making a decision can be time consuming and inefficient, creating bottlenecks and the prevailing sense that people are spinning their wheels.

Five must-have's for strategic planning to matter – Cause and Effect @gaylegifford
Yes, way too many strategic plans for nonprofits gather dust on shelves. So here are five must-have's to prevent yours from doing the same:
A compelling vision of change. The way. The will. Leadership. Courage.
---
Fundraising Planning
The New Normal: Mega Donors and Fewer Recipients | John E. Kobara @HuffPostImpact
While the data is heartening, it's increasingly clear that a rising tide does NOT lift all boats. Giving from the top does not always trickle down. We're seeing huge amounts of generosity, but how do we ensure that more people who can give are giving, and that it's having an impact where the need is greatest?
Giving USA is a reflection of the growing gap between wealth and understanding. It's an indication of a structural change taking place in philanthropy that may be threatening to leave out those most in need.
Exclusive: Which aid relief charities spend the most on fundraising? @Reuters
As the business of international aid booms, rival charities are locked in a race to attract donors with some reporting to have spent close to a fifth of their resources on fundraising. It takes money to make money – and if these programs are focused on donor acquisition, their fundraising costs will be higher. Does that make it a bad thing? (I think not, but understand that others might not agree.)
---
Fundraising Tactics
Boiling it Down to the Basics | P2P Fundraising is Defined by Engagement | npENGAGE @blackbaud
What separates peer-to-peer fundraising from the other revenue channels? Engagement: pique  supporters' interest so they'll become interested in getting others involved…
Will There be Another Ice Bucket Challenge? Six Things to Watch For @HubSpot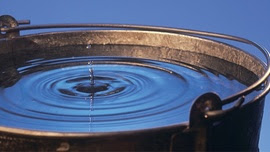 The Ice Bucket Challenge was special, but not unique. Is another viral nonprofit campaign on the horizon? Here are 6 things to look out for.
---
Communications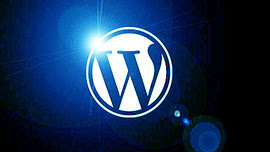 WordPress Tags And Categories – The Ultimate Guide For Nonprofits @Socialbrite
What exactly are WordPress tags and categories? What purpose should they serve for the reader? Should they each just be one word? How do tags and categories relate to each other? And what does all this mean for SEO?
Triggered Emails Rise 25%; Make up Less Than 5% of Volume – Direct Marketing News @dmnews
If your nonprofit isn't using triggered emails, you might want to consider it. In the for-profit sector their open rates were 65% greater than business as usual emails and their click-throughs 148% higher, says a study.
---
Don't miss a single edition of Kirsten's Fundraising Headlines (sent by email every other week)! Sign up at:  http://bullockconsulting.net/resources/kirstens-fundraising-headlines/