We've been hearing about succession planning a lot over the last few years. Boomers retiring, not enough prospective leaders, etc. But what if the prospective leaders are there, they just aren't interested in the lifestyle that most boards expect from an executive director. If that's the case, it does become a sustainability issue. That's just one of the topics covered in this week's roundup.
Scroll down and you'll see a full list of articles and posts to help stay up-to-date on trends and topics facing the nonprofit world.
Happy fundraising!
---
Communications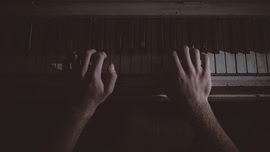 Finding Stories That Matter To Your Community @CauseVox
Storytelling, thanks to its power to engage emotions, is an essential part of nonprofit crowdfunding, especially when you find the right stories to connect with your community. Knowing exactly which stories will do that most effectively can be difficult, since the stories that some people relate to won't necessarily strike a chord for others. Here are some tips to finding stories that help you strike just the right tone with your community.
Create a Church (or nonprofit) Video to Promote Your Next Event For Free @ChurchTechToday
Promoting church (and nonprofit) events used to be expensive. Even half-price ads on the newspaper church page, which not even the church people read, takes a chunk out of your wallet. But because of technology and social media, all that has changed. For the better. Now you can let people know about your upcoming church event in a fun, free way using the power of video. How do I know this? Because…
---
Fundraising Planning
Believe the Hype (Cycle) @101fundraising
And if we're working in a digital role at a charity or a digital agency, we're meant to be ahead of the curve – expected to explore the new things enough to be an expert and advise how much time, money, and resources they deserve. But is that right? Should we be chasing the forward momentum in order to add value to our charity or our clients? Or should we be perfecting the proven methods? My gut has always guided me …
How to 'WOW' your trustees by reducing your ROI @101fundraising
Investing in Acquisition: You don't break even until year two, and after three years you have made just £500,000 profit. Yes. Most charities have a short time horizon. But if you look at a five or ten year horizon the outcome is phenomenal…
---
Fundraising Tactics
WE Rules! (If used in the RIGHT way) | Getting Attention @NancySchwartz
[It's] about WE…not you. This is a critical shift in voice that I'm starting to feel is very important. For so long, experts have advised cause communicators to address prospects and supporters in second person—you. The shift to WE—signaling the power of collective action for stronger results—is a vital strategic shift.


Want to reach more donors? Spill your guts. – Hands-On Fundraising @mcahalane
There's one thing you can do that you can't reduce to a formula or a checklist. And it's one too many people avoid when they're trying to write to donors. You've got to wear your heart right out there on your sleeve. Maybe even on the front of your shirt. In neon. To make your writing effective, to make it feel sincere, you've got to dig into yourself. You're going to have to let go a little and allow yourself to feel …
---
Leadership
That's Not My Board! Former Sweet Briar College Board Member Says Board was Dysfunctional @npquarterly
Legally speaking, all governing board members share equal responsibility—and liability—for their organization's actions. The defense of "I'm on the board but I'm not in charge" is being treated more and more as the oxymoronic statement that it is. Second, as the board decision-making group becomes ever smaller and more insular, it can suffer from a lack of vision and, dare we say, intelligence.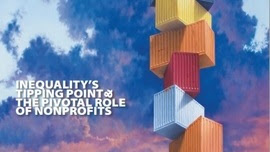 New Study Reveals Challenge of Recruiting New Leaders May Not Be on the Supply Side @npquarterly
It is time to change how the sector thinks about and approaches succession planning. Succession planning is not just about preparing for an individual leader transition; nor should it be viewed as a technical fix or a transactional exercise. Rather, it is about ensuring organizational sustainability by identifying and addressing key vulnerabilities so that the organization is not dependent on any one leader, funder, strategy, or way of thinking.
---
Don't miss a single edition of Kirsten's Fundraising Headlines (sent by email every other week)! Sign up at:  http://bullockconsulting.net/resources/kirstens-fundraising-headlines/