You probably know what it feels like – that sinking feeling that you've really blown it with a donor and are trying to figure out how to fix it. Maybe it was misspelling her name – or thanking him for the wrong (way too low) gift amount – or any number of things.
But don't lose heart! Dr. Adrian Sargeant has found that, once the problem is acknowledged and fixed, that donor is MORE likely to give another gift than a peer who never had a problem. Of course this DOES NOT mean we should create problems, however it is encouraging – and an opportunity – when the inevitable does happen. (see article from Bloomerang below).
Scroll down and you'll see a full list of articles and posts to help stay up-to-date on trends and topics facing the nonprofit world.
---
Leadership
Beyond Thank You—5 Non-Financial Keys to Attracting and Keeping Great Leaders – Carey Nieuwhof @cnieuwhof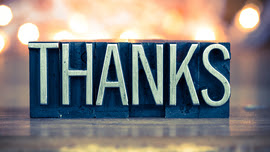 Whether it's staff or volunteers, you want to keep people engaged, motivated and committed to a common cause. While there are a variety of ways to do that, there's one truth underneath it all that often gets missed.
Here's how I believe people behave:
People gravitate to where they are valued most.
So, your non-profit cannot make its payroll obligation? | Donor Dreams Blog @eanderson847
…this is something many non-profit leaders have had to deal with. Second, I've recently come to realize that many people freeze when confronted with these situations and very little is written about how to survive such a crisis. So, I'm going to provide a few tips from my experiences of working with clients facing a cash flow and payroll crisis.
---
Fundraising Planning
7 Reasons Why Your Nonprofit's Brand Will Never Be As Awesome As Charity: Water's | Brady Josephson @bradyjosephson
I don't agree with all of these, but the article really nails some others I've been talking about for a while now:
1. Your mission kind of stinks.
2. You don't care enough about your donors.
3. You're not pretty enough.
4. You're spread too thin.
5. You need to grow a pair.
6. You break your promises.
7. You don't have a good reason why.
How Mastering Service Recovery Can Help Your Nonprofit – Bloomerang @bloomerangTech
When donors experience a problem that is quickly and expertly handled, they are MORE likely to renew their gift than they are if there are no problems whatsoever. Service Recovery is defined as the action a service provider takes in response to service failure. How do you handle things when problems arise? Some standard practices include Duck and Cover, Ignore it Until it Goes Away, and Keep your Fingers Crossed that Everything Works Out Alright in the End. Sound familiar?
For those who sense the opportunity that presents itself when problems strike, there is a better way to recover from service problems. In fact, there is a 4 step process you can follow…
---
Fundraising Tactics
Is Giving Tuesday a Waste of Time? @johnhaydon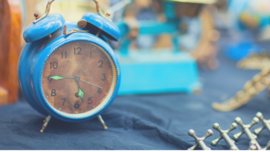 Good question, right? First of all, the data says it's been hugely successful in the past. Over 15,000 nonprofits participated last year, raising over $45 million.
Yes, some nonprofits probably raised very little money. But Giving Tuesday is NOT just a 24-hour fundraising campaign. It's a movement that your supporters are embracing, more and more each year.
Here are comments from fundraising experts are valuable recommendations and pearls of wisdom about Giving Tuesday, broken out into: CONS, PROS, PEARLS OF WISDOM.
The Art of Fundraising | Gary Laermer @HuffPostImpact
People want to feel like they are making a tangible difference — and know exactly how they are contributing to important, lasting change. So how do we accomplish this as other charities and nonprofits are broadcasting competing messages? Invite donors to see how their money is being used at the programmatic level.
One of my favorite memories at the YMCA involves a grown man sitting among third graders in a classroom. This donor, a journalist turned publishing executive, asked to see one of our after school programs. By chance, the students were working on a writing project — stories about "my mom," "my dad," "my summer," and so on. The donor, who asked to see a couple of the pieces, ended up eagerly reading all of stories while sitting in a small children's chair.
"I had almost forgotten what it was like to write for pure pleasure," he said smiling. This 30-minute visit proved invaluable in strengthening the Y's relationship with this donor. If collecting gifts is the science of fundraising, working your way into the heart of the donor is the art.
---
Communications
12 Relationship Building Tactics That Get Influencers Attention @MSocialBusiness
We've all heard about how necessary it is to engage with influencers to take our blog to the next level.
But what does it mean to "engage"? Usually, we think to do the obvious – comment on their blog posts or link to them in a post (and then tell them about it, asking for promotion).
How original.
Nowadays, if you want to stand out, you have to do something different. Here are 12 relationship building techniques that will make influencers pay attention to you and your nonprofit.
Usability Questions to Keep Your Nonprofit Website Visitors Top of Mind @wiredimpact
It's not about what you like best, or even what you think makes the most sense. It's about what will create the most pleasant and logical experience for your visitors. It's about good usability—a term we've all heard before, but few of us truly understand exactly what it means.
Usability is the assessment of how easy a website is to use. It's the idea that your website shouldn't just "work". It should meet visitors' expectations and provide a valuable, frustration-free experience. Good usability is not only how you keep people on your site, but how you keep them coming back, too.
---
Don't miss a single edition of Kirsten's Fundraising Headlines (sent by email every other week)! Sign up at:  http://bullockconsulting.net/resources/kirstens-fundraising-headlines/