Ken Burnett, one of the gurus in our nonprofit sector, has been writing a series (shared by the Agitator Editors) about the future of fundraising. The single most important fix he recommends is to refocus on the donor experience. There's an illustration I've been using in my trainings of a person being slapped in the face – and that's exactly how many donors to organizations feel. There's growing distrust in general (and that includes of the nonprofit sector) and we, the professionals in the nonprofit sector, need to stand up for those things we know to be true: that people are looking for a way to make a difference in the world. If we want them to continue doing that through our organizations, we need to invite them to not only give their support, but to be part of the community.  
Scroll down and you'll see a full list of articles and posts to help stay up-to-date on trends and topics facing the nonprofit world.
How will you changing the world this week?
Quote of the week: When you are going through hell, keep going. – Winston Churchill
---
Leadership
10 Things Every New Board Member Needs to Know @SandyRees
Being a new member of the Board can be overwhelming. There's so much to learn. There's no Board School to send them to so they can learn their job. For most, it's on-the-job training, which means toss 'em in and see if they sink or swim… Here are 10 things that every new Board member needs to know, to help ease the transition into Board service.
The Problem With Incremental Change – Carey Nieuwhof 
@cnieuwhof
Many leaders secretly wish progress came without pain. Progress almost never comes without pain. Significant things are rarely accomplished without significant struggle. The leadership question is whether you're willing to endure pain for the sake of a better future. Real leaders say yes to that. They honestly do.
---
Fundraising Planning
The Single Most Important 'Fix' for Fundraising – Agitator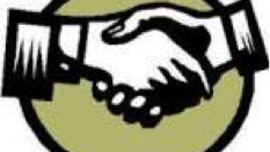 @AgitatorEditors
We're losing donors and donor trust by the boatload. And if we don't start taking this hemorrhaging seriously and start acting on it, we've done nothing less than betray our donors, the beneficiaries we claim to help and the very causes we claim to serve.
As Ken emphasizes — in yellow highlighting no less — "The single most important point in this series is that, as high priority, fundraisers should urgently revisit, rethink and revise the donor experience. Everything else in this nearly 6,000 word series is just words illustrating and justifying that single central point." Here, verbatim, are Ken's suggested statements.
---
Fundraising Tactics
22 Power Questions to Ask Your Major Gift and Capital Campaign Donors – Fired-Up Fundraising with Gail Perry
 @GailPerrync
Many people think that the best way to get to know donors is to make an appointment with them to tell them about their project. Instead, flip the model — before telling them about your project, you ask them about themselves. For a successful campaign, you will have to engage your major gift prospects, connecting with them more fully than ever. And while you may think that the best way to do that is by telling your donors about your project, really, the best way to do that is to ask them questions about themselves and listen to their answers.
"Warm glow" fundraising reaches donors where they are – Future Fundraising Now @jeffbrooks
The test was an email that went to Alaska residents, asking them to donate to a state charitable fund. There were two versions:
Make Alaska Better, that is, give because it's a worthy cause.
Warm your heart — give because it'll feel good.
Those who got the Warm your heart message responded more (30% more), and gave a 55% higher average gift.
---
Communications
Panic Attacks Over Storytelling? Relax. The Six As of Story Structure Have You Covered. – The Storytelling Non-Profit @vanessachase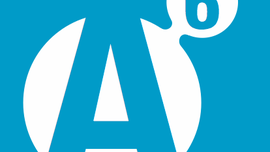 For the story payoff, though, you first have to have the right structure in place. Structure sets up the foundation of the story, which includes conflict, resolution, and affirmation. These are key pillars of nonprofit storytelling. You're not just sharing a story, you're motivating readers. So the next time you need to craft a memorable story, don't panic. Here are six A's of story structure.
Need Writing Ideas? Try These Prompts | Kivi's Nonprofit Communications Blog
 @kivilm
At the start of each month, Kivi's team sends at least 10 writing prompts (usually more) to the subscribers of their Monthly Nonprofit Writing Prompts E-Newsletter. These prompts help you come up with ideas for articles, stories, press releases, blog posts, Facebook updates, letters, and other content.