Is your vision one that can capture the heart of your donor? Is it one that they would want to commit themselves to helping you accomplish? And are you really looking for partners to come alongside you or just someone to give you money?
Vision and donor-centricity go hand in hand (and happen to be covered by two different blogs in this week's round-up). If you really want to develop a strong vision, it most often grows out of taking a step back to revisit the big picture of your organization. Make time to do that on a regular basis. It's a non-negotiable if you really want your organization to start accomplishing big things.
Continue reading below for more!
---
Leadership
Community Engagement Matters (Now More Than Ever) | Stanford Social Innovation Review @SSIReview
To win support, policymakers and other leaders must treat community members as active partners. "Doing to us, not with us, is a recipe for failure," says Fuller, who has deep experience in building community-led coalitions. "If we engage communities, then we have a solution and we have the leadership necessary to demand that solution and hold people accountable for it." Engaging a community is not an activity that leaders can check off on a list. It's a continuous process that aims to generate the support necessary for long-term change. This article outlines six factors that are essential to building community support for data-driven solutions.
4 Common Vision-Casting Opportunities That Nonprofits Miss @Pursuant
Why Vision Is So Important:
A few years ago, the Association of Fundraising Professionals conducted a study on why donors make a second gift. They reported that 76 percent of respondents said the reason they made a second donation was because the organization followed up with a compelling vision and specific mission. This was by far the biggest differentiating factor for donors.
Putting the vision into context for donors is a powerful key to cultivating the second gift. Never underestimate the power of sharing why your organization exists and where it's going.
Communications
Formatting Your Nonprofit's Website Content @wiredimpact
People say that you eat with your eyes first, and that the best dishes are ones that look beautiful, too. The same can be said for website content. When you consume content on a website, you are not only reading and evaluating the value of the content, but a large factor of your nonprofit's website. Most of our examples are based around using WordPress, but are applicable across the board.
Integrate Fundraising and Content Marketing for Nonprofit Survival – Clairification @CharityClairity
You've got to make what you do, and the way that you do it, matter to people. And this is why your nonprofit must excel at making your case for support in a manner that effectively does the job within the current zeitgeist. Which brings us to the first of our five fundamentals.
Fundraising Planning
Is Your Organization Really Donor-Centric? @AgitatorEditors
If, as is so often claimed ("we're donor-centric"), the donor is truly the king or queen, then power will reside with those charged with interacting the most with current donors. However, when you look at who's the highest paid and has the most power in most nonprofit shops it's usually those who sell and market to potential donors, those who re-solicit them, those who run the marketing and communications efforts and, strangely, sometimes even those who count and analyze the money. This pattern reflects the old model of pretending that the donor is king/queen…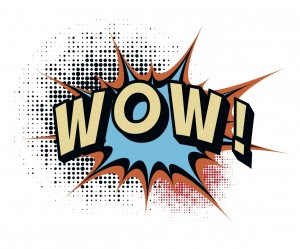 Exceeding Supporter Expectations with a WOW! @101fundraising
Doing the basics of what's expected is fine, but leaves no real impression. It's looking for and taking advantage of every opportunity to exceed expectations that will surprise, and enhance your reputation and your relationships. It's depressing that amazing supporter care has often been viewed as a cost rather than a necessity. Does it add value, people ask? Can you demonstrate an ROI? As it happens, at Greenpeace we did see our supporter retention measurably and dramatically improve as a result of the supporter engagement approach we took. Our friends at Target Analytics confirmed it. But you know what, sometimes its just the right thing to do.
Fundraising Tactics
Discomfort About Money has a Direct Correlation To How Much You Raise – Ignited Fundraising @LJacobwith
What makes people good at talking about money? They accept the reality that every nonprofit organization has a funding gap – from the first day of their fiscal year to the moment they close the gap. They understand the funding gap is NOT a measure of a badly run organization. It's a measure of how much the work you do is needed by your community. They are eager to share people and money stories with everyone. Often.
Asking for a Major Gift and a Planned Gift in 4 Easy Steps | Fired-Up Fundraising with Gail Perry @GailPerrync
Cultivating a donor for a major gift involves many conversations with her. You talk with her over time about: Her interests, her passions, her dreams of a better world. Her vision for how she can help your organization. Her philanthropy – what she hopes to accomplish with her money. You are not "hitting your donor up." You are NOT being pushy.  You are NOT in a "selling" mode. Instead, you are gently reacting to your donor. This is how you warm up your donor for a big ask. It's always about what SHE wants. Not what YOU want…