There's a sense of negativity that's starting to pervade our sector. The very sector that's designed to bring hope and joy into the world. We save animals and bring communities together. We educate future leaders and heal the sick. We help people live out their purpose and develop into more than they thought they could be. We encourage people to take one more step, to move forward just a little more.
But there's a weight that comes with that burden. And slowly the weight has been getting heavier – suspicion has grown, distrust has taken root. The leaders of our organizations are often no longer working together but working at odds.
We have the same hopes for a better and brighter future but spend more time focused on how we're different than how we are the same. Let's stop assuming others have the worst intentions at heart and just have a conversation. Let's see the best in each other. Let's make time to connect with each other in meaningful ways and continue working together to build that brighter and better future.
I know you're busy trying to keep up with many responsibilities, but we won't reach our goals by each of us working alone. Let's build places where we can connect and support each other.
This week the roundup covers multiple topics – whether boards are really working, focusing on financing nonprofits and bringing back the joy of giving. Hope you enjoy them!
---
Leadership
Leap Day Nonprofit Dilemma: To Board or Not to Board – Clairification @CharityClairity
"Perhaps doing away with boards entirely is too draconian a solution. Could it be time for a new model of what a board should be and do? … Boards are often comprised of folks who consider themselves "professionals", but who know much less about the business of the nonprofit (including fundraising and marketing) than do the equally professional staff who work there, and who were hired for their particular expertise…"

Social Velocity » A Nonprofit "Culture of Philanthropy" Is Not Enough @nedgington
"The report delineates four necessary components to a culture of philanthropy: Shared responsibility for development; Integration and alignment with mission; A focus on fundraising as engagement; Strong donor relationships… (however) only looking at fundraising — the pursuit of philanthropic dollars, which only make up 13% of all the money flowing to the nonprofit sector — is a fundamentally flawed approach to understanding money in the sector…"
Fundraising Planning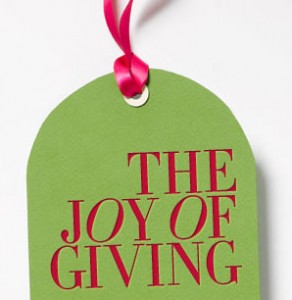 Bring back the joy of giving – it's time to make donors smile @101fundraising
"Let us all simplify the way we communicate with donors and tell them about the joy they provide to those they support/fund. That sense joy will result in more giving because we have given them the freedom to choose." Here are two quotes to help remember why this is important…
Cutting Fundraisers Doesn't Result In Greater Efficiency @NonProfitTimes
"Successful for-profits "sell" their way out of a recession. That means adding staff to move product and find new leads. Charities have tended to go in the opposite direction, laying-off the revenue drivers when budgets get tight instead of doubling down on those hired to generate the income…"
Communications
Turning a New Leaf. Creating a New Story About Your Organization. | The Storytelling Nonprofit @vanessaechase
"In Brene Brown's book Rising Strong, she talks about this process of rising from a moment of vulnerability or failure. She uses a process where people go from rumbling to reckoning to revolution. This process is centered around the story we tell ourselves and how we can change that story to emerge from the tenderness of a situation. When organizations go through a process of creating a new story, they likely go through a similar process. The rising strong process that Brown describes is as follows…"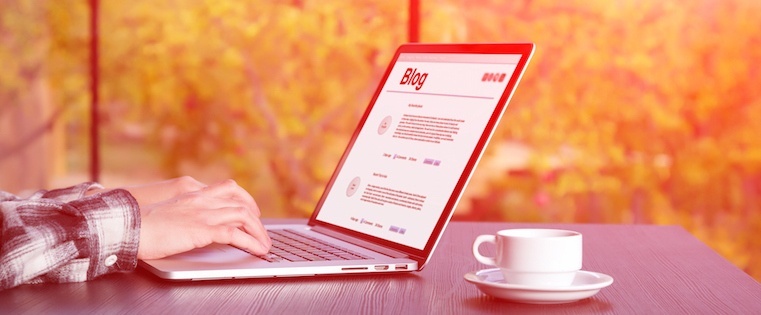 5 Ways to Make Your Blog Post Interactive on the Cheap @HubSpot
"Readers crave the dynamic nature of interactive digital content. An ion Interactive study measured the success and general feeling from marketers regarding interactive content. In terms of effectiveness, 93% of marketers say interactive media is great at educating buyers; 88% say it's effective at differentiating brands, whereas static was found to be only 55% effective. Not convinced yet? Did you know that interactive content also drives 2X more conversions than static content?… These five tools allow you to start immediately interacting with customers, which draws them in, converts at higher rates…"
Fundraising Tactics
Can you convert an angry donor to give monthly? | A Direct Solution @ericawaasdorp
"YES, you can! And here's why! A donor who is angry and picks up the phone, cares enough about your organization to let you know that something is bothering him or her. So, if you treat the donor the right way, you may be able to convert him or her to give monthly. Most donors call to complain about the number of times you send them something in the mail. So, this is the perfect opportunity…"
How to Double Online Giving in Six Months @npEngage
"Roderick Campbell, the CEO of nonprofit fundraising platform CommitChange. He shared a few takeaways from their efforts to maximize digital donations for Mercy House, a $3.8M nonprofit that has provided housing and support to California's homeless since 1989. This simple formula helped Mercy House double online giving in just six months, and I believe it can do the same for your nonprofit, too…"