When you're snow skiing, you need to be aware of your surroundings – both uphill and downhill. You never know when an inexperienced skier might lose control and come hurtling full speed down the slope. If you're aware of what's happening behind you it could help you stay out of the way (and stay on your feet!). And you also need to be intentional about what's happening downhill from you. Someone falls or turns unexpectedly and you can go crashing into them. Not to mention being very intentional about which slope you choose. Too easy and it's boring. Too difficult and you're the one losing control and taking a tumble.
Every year or two I go on a ski trip with my in-laws. It's a great time to hangout, get some good exercise and revisit principles of life through skiing. This week we're at Big Sky, Montana.
We also need to be intentional about the message we send about our organizations. One of the articles this week is about what some have coined to be 'poverty porn.' Some (both within and external to the nonprofit sector) have accused nonprofits of exploiting the people they're trying to help by depicting how dire life is for those we're trying to help. If we're looking for partners in helping solve a problem (ie donors), we must show why it is a problem and yes, that sometimes includes showing the raw reality of the challenges our constituents face. Without nutritious food, children do die. Without an animal shelter to provide care to abandoned or neglected puppies, those puppies could die in the wild.
Let's be intentional and choose the message we're sending and accurately describe the difficult situations our constituents face. And if a small percentage of people cry 'poverty porn' so be it.
What do you think?
Hope you enjoy all the articles included in this week's roundup!
Leadership
The Most Important Leadership Competencies, According to Leaders Around the World @HarvardBiz
The most commonly mentioned centered around five themes: Demonstrates strong ethics and provides a sense of safety. Empowers others to self-organize. Fosters a sense of connection and belonging. Shows openness to new ideas and fosters organizational learning. Nurtures growth.
Failure of Stewardship (and Controls) Was at the Heart of Wounded Warrior Project Firings @Entrepreneur
Policies, procedures and controls are the bread and butter of what operational executives do. It is basic management. When you don't manage the business, you fail. That means creating clear rules and guidelines, unabiguous policies that support your strategy. Why do we do this? Because all those controls are part of your duty as a fiduciary of the money entrusted in you, whether by shareholders or, in this case, donors, to support the organization's mission.
Fundraising Planning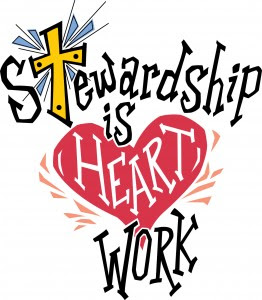 Stop talking about 'stewardship' – start doing it @101fundraising
The evidence was compelling: the cohort that received a pure stewardship communication gave more than the donors whose communication – which was otherwise identical – contained an ask. More of the donors in that test group made a donation and they also gave larger donations. The pure stewardship mailing paid for itself through the additional income to the next appeal, from the group that had received the non-ask communication. And that group continued to give more, and at a higher level, for the next few appeals. So the initial investment paid for itself several times over.
The reality that undercuts the charge of "poverty porn" | Future Fundraising Now @jeffbrooks
Those who level the charge of poverty porn maintain that showing disturbing images and gut-wrenching stories in appeal after appeal creates a distorted view of reality for donors. But the fact is, the exact opposite is the case. Showing images of happy, smiling people in a famine zone, for example, isn't in any way the reality of the lives of the people facing life-threatening hunger and poverty. The stark, undeniable reality is…
Communications
ACTION! 61 Words & Phrases for Email Advocacy Campaigns Kivi's Nonprofit Communications Blog @kivilm
Sending a petition, pledge or other advocacy call to action to your email list? Try one of these tried-and-true words and phrases to get the open, click and completion! I've combed thousands of emails from top advocacy organizations to get these phrases that work…so you don't have to!
Bring Your Community into Your Marketing @HubSpot
Instead of aiming to reach potential members or donors through expensive advertising, why not aim to partner with them and build an online community instead? After all, word of mouth is one of the most powerful, genuine, and authentic marketing channels. It's also dramatically cost-effective: when audiences share your content and talk about your organization's work, you're getting free exposure. But strong 'word of mouth' marketing campaigns don't happen by accident. You need a careful strategy in place to ensure that you're reaching the right audiences. Turn "I" to "you" in your marketing—Here are a few important steps to take…
Fundraising Tactics
Your Donor-Centered Appeal Letter Checklist – Fired-Up Fundraising with Gail Perry @GailPerrync
Congratulations! You want to create a real, live donor-centered appeal letter! Let's nail the proper tone and wording. This makes your donors happy. It engages and excites her about your work. And inclines her to be more generous. Clearly "donor centered" is the most powerful kind of communication we can deliver.
Here's Gail's handy checklist to be sure you get it right.
What The Crowd Is Telling Us About P2P Fundraising – Double Down on DIY | npENGAGE @blackbaud
…the surge in crowdfunding has resulted in a populace who is accustomed to the idea of setting up a fundraising page. This is a positive development for those of us working in peer-to-peer fundraising, but it also presents a challenge as we need to compete in an increasingly flooded crowdfunding marketplace. We must create exciting and marketable experiences that rival GoFundMe or Kickstarter-style fundraising. One way we can adapt to the changing landscape brought on by the pervasiveness of crowdfunding is to double down on do-it-yourself (DIY) fundraising…