Change is hard – and it always takes longer than we think it will. Since much of what I do requires me to serve in a project management role I decided a few weeks ago to take a couple of intro to project management courses. It's really made me think through all of the steps that go into any change management process – and to appreciate time spent thinking through all of the impacts and all of the requirements ahead of time. Of course we can't predict all of the obstacles that come up, but we do what we can.
Scroll down and you'll see a full list of articles and posts to help stay up-to-date on trends and topics facing the nonprofit world.
How are you changing the world?
---
Leadership
Nonprofit 411: Sink, Swim or Soar – The Choice is Yours – Massachusetts Nonprofit Network @MA_NonprofitNet
It has never been easy to run an effective, impactful non-profit organization. There are always budget cuts, economic challenges, staffing shortages, apathy, lack of awareness and more. Yet, amid these perennial challenges there are those organizations that do soar and scale new heights. While others, unfortunately end up closing their doors, leaving many without the protection or vital services they need. Why do some soar and others sink? In our experience we have found three key characteristics that trigger a high or low performing organization.
---
Fundraising Planning
The gift they want from you – Hands-On Fundraising 
@mcahalane
Fundraisers often talk about relationship fundraising as opposed to transactional fundraising. You know donors aren't ATMs and shouldn't be treated that way.
But there is an exchange that happens with a donation. It's a mistake to think donors only give us money and get nothing in return.
And I'm not talking tote bags, folks.
I'm talking emotional satisfaction.
Leaving a Legacy – Donor-centred Nirvana | Agents of Good @agentsofgood
Legacy giving is the ultimate donor-centred activity. These transformative gifts come from the donor's wish to perpetuate the fundamental values which have guided their lives.
Perpetuating our core values gnaws at us all. Those fortunate enough to have kids, and even better grandkids, have a marvelous opportunity to pass on their values. (It is no wonder that donors with grandchildren make the worst legacy prospects. They have already left a lively, thoughtful, passionate legacy in their grandchildren.) But many grandparents leave other legacies.
---
Fundraising Tactics
[Guest Post] Telling Your Story In the Grant Proposal Budget | FundraisingCoach.com @marcapitman
The budget often feels like a step-child to the proposal itself. Often the formatting is different than the rest of the proposal and, unbelievably, there are often inconsistencies between the budget and the proposal itself that leave grant reviewers scratching their heads. Rather than having a grant budget that appears to be a stand-alone attachment or an afterthought within your proposal, focus on making your budget an integrated part of your proposal and a supporting component of your storytelling efforts.
Great grant budgets tell your story by:
Sean Triner's blog: What Works on Facebook: Old Fashioned Direct Mail Offers
It is great to see that the techniques we learned in direct mail seem to apply in the digital space too. I reckon that in direct marketing, nothing has actually changed in how the 'offer' works. Just we deliver it differently with different technology. Soi Dog Foundation – a dog pound in Phuket, Thailand – is leading the way in Facebook direct marketing. Raising nearly $8,000,000 through Facebook so far AND achieving amazing advocacy goals they are one to watch.
---
Communications
Warning: Your Nonprofit is Sending Too Few Emails – Clairification @CharityClarity
As the end of the year approaches, are you planning enough emails?
Emails should be included as part of your robust, multi-channel annual appeal if you want to increase your chances of reaching your goals. On top of that, emails can be a great way to set yourself up for success even before you send an appeal.
Sadly, many nonprofits I encounter are unwilling to email their constituents sufficiently. Here's what I often hear:
4 Qualities Every Stewardship Story Must Have – The Storytelling Non-Profit @vanessaechase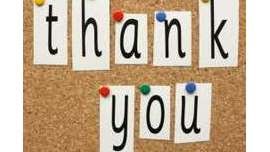 Using stories in donor stewardship is great for a number of reasons. As we know from the work of Penelope Burk, donors want to know how their gift was use and what impact that gift had. But not all stories used in donor stewardship are equal.
Here are 4 qualities every stewardship story must have.
The Story Must be Related to Impact
Make Sure There is a Conflict
The Conflict Must Have a Resolution
The Donor Must be the Hero of the Story