It's easy to get caught up in the great work our organizations do – and it's easy to forget that we can't do what we do without money coming in to pay people to do it and to cover all the other related expenses. I get it.
But if we want donors to keep giving we have to give them credit where credit is due. That's the reason I love the blog from Kivi's Nonprofit Blog from last week. It's all about words you can use to give that credit (scroll down to the communications section to read more).
Scroll down and you'll see a full list of articles and posts to help stay up-to-date on trends and topics facing the nonprofit world.
Thanks for all you do to make the world a better place!
---
Leadership
New Managers Need a Philosophy About How They'll Lead
 @HarvardBiz
Being promoted to manager is a good sign you've been successful to date — however, the road from this point forward gets trickier to navigate. Your job is no longer just about getting the work done. You're more likely now to find yourself juggling conflicting demands, delivering difficult messages, and addressing performance problems. While there is no guidebook of straightforward answers to your new challenges, having a clear philosophy can provide a firm foundation from which to operate.
Ways that Emerging Nonprofit Leaders Can Build Virtuoso Listening Skills | Beth's Blog @kanter
The skills that we are focusing on are "networked leadership" skills both online and offline and working with self and working with others. One area we cover is social awareness, the ability to recognize and understand the moods of other individuals and teams that we collaborate with professionally. Daniel Goleman, who coined the term and concept Emotional Intelligence and brought it into the workplace, says that the competencies associated with being socially aware are:
Empathy: understanding the other person's emotions, needs and concerns…
---
Fundraising Planning
How to Create a Board Fundraising Campaign | Network for Good @Network4Good
Want to find a way to inspire your board to be a bigger part of your fundraising team? A social, peer-driven fundraising campaign can great way to get your board involved, grow your list, recruit new donors, and raise money through a campaign that gets people excited. By leveraging your board, who likely have large networks and strong influence, you can expand your reach by tapping into their connections.
How do you convince your board to get on board with this plan? Follow these 10 steps to launch a social fundraising campaign powered by your biggest champions—your board members:
Make No Mistake: Fundraising IS Mission | npENGAGE @blackbaud
There are some who see fundraising as a burden nonprofits must carry, a burden that takes them away from the "work they are supposed to be doing." For sure, it is a core responsibility, and building multiple revenue streams that diversify your nonprofit's portfolio is important. But if there is one thing that serving on both the AFP International and Giving Institute boards of directors has taught me it's that those most passionate and committed to the profession see fundraising as an honor, as a way to further advance and expand the good work their organizations do. It is part of the entrepreneurial engine that spurs growth.
---
Fundraising Tactics
Sharing Your Progress: 12 Phrases that Give Your Donors Credit for Helping | Kivi's Nonprofit Communications Blog @kivilm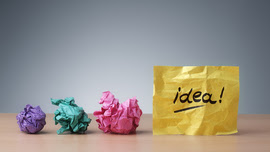 Regardless of the format that your communications take, you'll need to figure out a way to give your donors thanks for their role in making that progress possible.
Here are 12 phrases we've seen other nonprofits use (hat tips with each example), and we encourage you to make them your own! Just replace what we have in italics with your own information.
The Two Biggest Monthly Giving Mistakes Nonprofits Make – A Direct Solution @ericawaasdorp
Test and Ask! Monthly donors are little giants that are 'asleep' in your donor base (hence my book Monthly Giving. The Sleeping Giant) . You have to wake them up! You have to tell them how easy it is for them to make a difference to your organization. Share the benefits of giving monthly for them and you. Use every medium you have available to ask them. If you start asking early and often, you'd have an amazing monthly donor program pretty soon!"
---
Communications
The Anatomy of a Shareable, Linkable & Popular Post: A Study of Our Marketing Blog @HubSpot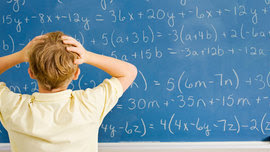 This study was purely focused around finding correlation. As a result, this doesn't offer us any absolute answers on one element of the blog post causing an increase in traffic, links, or social shares. That said, correlation analysis can give a very strong indication of what's working, even without proving causality. Enough scene-setting; on to the findings!
20 Must-Know Fundraising and Social Media Stats @nonprofitorgs
Google research has revealed a 30% uptick in searches from August to September related to charitable giving. Your donors are currently in the process of deciding which organizations will be received…
---
Don't miss a single edition of Kirsten's Fundraising Headlines (sent by email every other week)! Sign up at:  http://bullockconsulting.net/resources/kirstens-fundraising-headlines/