You may know the feeling – holding your breath because you're not sure how the year will turn out. You know the last quarter of the year typically yields the most revenue, but you really have no idea if you'll meet goal or not.
But it doesn't have to be that way. There are many indicators you can track that will – wait for it – indicate that you're on track to meet your goal. Things like number of visits or calls made to donors (regardless if there was an ask or not), overall donor retention rates, average gift size, etc. Over time they can also do a pretty good job of predicting whether or not your donors will be giving again next year. The article included below, 9 Key Performance Indicators You Should be Tracking provides more insight into these indicators.
Happy reading!
---
Communications
Have I mentioned online video before – @AgitatorEditors
The Agitator Editors discuss a brief report, Study: Shoppers want more video:
84% of consumers have 'liked a company video' that appears in a social newsfeed;
43% are 'more likely to read' email newsletters with video links;
56% watch company videos that arrive via email;
56% believe brands that have websites should also have video elements;
63% equate companies using videos with being in touch with their shoppers…

Make About Us Page an Invitation, Not a Recitation | Kivi's Nonprofit Communications Blog @kivilm
When it comes to building relationships and trust with prospective donors and volunteers, service users or program participants and other vital audiences, the smallest details can make a huge impact, especially when they're about your organization's people.
That's why there's so much potential for us to do SO much better with About Us web site content.
---
Fundraising Planning
Ken Burnett | Fundraising and the rule of law. Why we have to change the donor experience, part 5 @kenburnett1
We can't impose laws on donors nor on our fellow fundraisers but we can show donors through a new promise specifically for them that from now on things really are going to change. If David Meerman-Scott can write about the new rules of marketing, we need new rules for the donor experience. And these have to be very different from what donors get now.

9 Key Performance Indicators Every Nonprofit Should Be Tracking – Top Nonprofits
 @Top_Nonprofits
9 Key Performance Indicators Every Nonprofit Should Be Tracking: Donor Growth (Year-Over-Year); Donation Growth; Average Gift Size Growth; Donor Retention Rate; Pledge Fulfillment Percentage; Recurring Gift Percentage; Social Media Reach; Fundraising ROI; Online Gift Percentage
---
Fundraising Tactics
8 Commandments for Converting Direct Mail Fundraising Appeals to Email | Kivi's Nonprofit Communications Blog @kivilm
Looking to repurpose your direct mail appeals into email? Kerri has some great advice for you! ~Kivi –
1. Thou Shalt Make Email Shorter than Direct Mail…

GrantStation.com – State of Grantseeking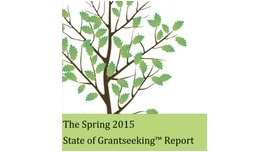 @GrantStation
The State of Grantseeking™ reports spotlight recent developments in funding so that organizations can be more strategic in their grantseeking. These free survey results, which reflect the grantseeking experiences of over 1,800 respondents, can serve as benchmarks for organizations to compare their grantseeking efforts with those of other, comparable organizations.
---
Leadership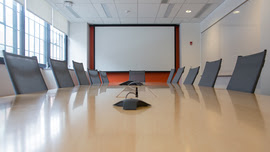 8 Attributes Of An Outstanding Nonprofit Board Chairman @bloomerangTech
The eight attributes listed here have had the largest impact on the success of nonprofit boards.
A Case of Deadly Donor Dependence: A Caution for the "Lucky" – NPQ – @npquarterly
Cedar Lake was fortunate to have a wealthy donor passionate about ballet who not only funded the dance troupe's efforts and activities. Unfortunately, Nancy Laurie (founder and single major funder) decided to discontinue the dance group after this year's season.
---
Don't miss a single edition of Kirsten's Fundraising Headlines (sent by email every other week)! Sign up at:  http://bullockconsulting.net/resources/kirstens-fundraising-headlines/