Over the past week I've bumped into comments about the importance of ceremony to mark passage of time, improvements, and/or transitions. Ceremony helps place markers to indicate a change or shift into something new. One of the podcasts I just started listening to had an episode talking about having some type of ceremony to start a new year. One of the guests talked about creating a list of firsts for that year (both good and bad) to intentionally review the year. HBR also has a blog in this week's round-up that addresses this topic.
We can also incorporate some ceremony into our #fundraising planning. What time of year do you typically assess how things are looking and moving forward? September is a really great time of year for that…
Happy Reading!
---
Nonprofit News Roundup
LEADERSHIP
Why Your Company Needs More Ceremonies | HBR

We often use ceremonies to celebrate good things: big promotions, business victories, and so on. But they can be just as powerful #when used to acknowledge difficulties, mark dark passages, and help those affected by change move on. It's important to take a moment in difficult times to communally honor those who have made sacrifices or experienced hardship in the course of change.

10 Opportunities for Non-Profit Board Members to Tell Stories | The Storytelling Nonprofit

Easing board members into fundraising can be a rewarding and fun process, especially if they focus on just telling stories. Last week on her blog, Vanessa shared 3 types of stories that non-profit board members can tell. Once board members have a story in mind that they would like to tell, they may be wondering who/where they should tell their stories. In this post are 10 opportunities for board members to tell their stories.

FUNDRAISING PLANNING
How to Talk to Your Donors About Funding Outreach and Awareness | Achieve

Why is it that fundraising for specific programs comes so easily to nonprofit professionals, yet asking for money to boost marketing or fundraising activities makes our palms sweat? There are several reasons for this reluctance. One of the most persistent, however, has to do with boards choosing to focus exclusively on programming and dismissing investments in marketing and fundraising capacity as unwarranted and unjustified spending on "overhead." Goals involving income, whether donated or earned, are given short shrift. This is just wrong…

Be Human: How Your Nonprofit Can Better Connect With Donors | re: charity
…there are some simple ways that all nonprofits can better connect, and therefore retain donors, and they all revolve around remembering that we're building person to person relationships, not person to organizations. Try connecting with your donors on a more natural, human level by incorporating the following tips into your daily donor interactions.
7 Foolproof Ways to Pitch Inbound Marketing to Your Nonprofit Organization | HubSpot
We understand: change is difficult in the nonprofit world. Everything takes time, and many projects require approval from multiple levels of superiors. It may seem daunting to suggest a change of course. In the case of inbound marketing, though, the change is worth fighting for. Here are seven talking points to convince your team that your organization needs to adopt inbound marketing.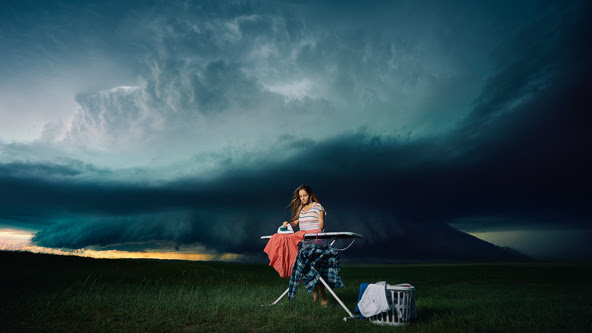 Four Ways to Fix Broken Communications in the Social Sector | Stanford Social Innovation Review
…we see increased competition from socially minded startups, social enterprises, and B corporations; increased understanding of the importance of systems thinking; a focus on impact; and changing outlooks on overhead costs. These all make ambitious, results-driven philanthropy the new normal. Gone are the days when a compelling story that tugged at the heartstrings was enough. Good causes need great storytelling to thrive. There are at least four possible reasons for the overall lack of great…

FUNDRAISING TACTICS

How (And Why) To Measure Social Media Fundraising ROI | CauseVox
Love them or hate them, social media platforms have revolutionized and completely changed the way humans communicate with each other. More and more competing entities are now vying for your donors' attention, and on a moment-by-moment basis. Social media and digital technologies have fundamentally changed the way people discover, consume, and share information about issues that matter to them. This is a good thing—your work, your impact, and your stories all deserve recognition and attention.

Fundraising Events: The 10-Step Guide to Planning Your Own | FundraisingCoach.com

…as fundraising professionals, it's a large part of our job to entice donors and incentivize giving. And the best way to get people excited about doing something is to entertain them. And how do you entertain dozens or thousands of people at once? With a fundraising event, of course! To make the actual planning and execution of a fundraiser a little more smooth and manageable, here's a step-by-step guide to planning and pulling off just about any fundraising event.