An HBR article this weeks (included below) shares three top areas the 'best' companies invest in. I glanced through the article trying to glean as much as possible that might be helpful for our beloved nonprofit sector. I realized though, this was one of those areas for-profit companies would rather we do as they tell us – rather than imitating what they do.
There are two messages we are hearing in the nonprofit sector. The first is that we should behave more like for-profit businesses. The second is that we shouldn't spend any money on costs that are not directly related to programs. This article shows how incompatible those two sets of instructions are.
Here are the areas the article highlights as top areas the best companies invest in: game-changing capabilities, next-generation leaders, and in trying to identify the next generation business models. The common denominator for all three of these areas is that they are NOT directly program related.
Regardless of the pressures we feel, it is essential we invest in the infrastructure and those activities that can help our organizations become the 'best' nonprofits to invest in.
Happy reading!
---
Nonprofit News Roundup
LEADERSHIP
Strategic Plans Are Less Important than Strategic Planning

Mention the word "plan" to most managers and the image that springs to their minds might well be a travel plan, laying out the sequence of your trip and what to expect when, specifying: where you're going from, your destination, where you'll stay en route and when, how you'll travel, and so forth. Or they'll think of the kind of plans builders employ, often referred to as "blueprints," including a specific beginning and end with precise steps along the way. But not all types of plans have that level of precision. In a fluid, unpredictable environment you need to have a very different understanding of plans and planning…


5 Reasons Your Nonprofit Board Doesn't Do What You Want Them to Do | Ignited Fundraising
"…most board members show up wanting to do excellent work on your board. If they aren't shown how to do things they've never done before, they start to tune out or worse yet, they stop showing up. Don't assume…"
The Best Companies Invest Aggressively in These 3 Areas | Harvard Business Review
The best companies (and nonprofits?) —those that grow sustainably and profitably at scale—reject that kind of "peanut butter" approach of spreading resources around as evenly as possible. Instead they're "spiky" in how they allocate funds and they invest big in three areas: game-changing capabilities, next-generation leaders, and next generation business models…
Mid-Level Giving: What's Your Strategy? | The Agitator

Without question the most neglected area of fundraising — after retention — involves mid-value or mid-level giving. Organizations are leaving millions and millions and millions on the table. Lots of folks talk about the need to launch a mid-level program with all the good intentions in the world. But few actually do anything to get a program aimed at the $250 – $5,000 giving level underway.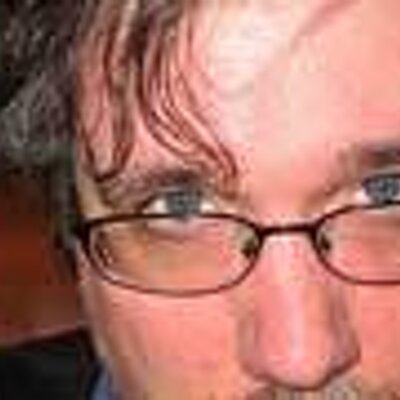 The "big favor" to donors that's almost the meanest thing you can do to them | Future Fundraising Now

The organization's core donors (giving for 3+ years) are suddenly lapsing at an alarming and unprecedented rate. After a long search, the truth comes out. Thousands upon thousands of these donors have been placed on a "Do Not Solicit" list. Far more of them than could possibly have happened if the donors themselves were specifically asking not to be solicited any more. Turns out somebody in the organization thought they were doing these excellent donors a huge favor…
COMMUNICATIONS AND FUNDRAISING

Motivate Colleagues to Spot & Gather 5-Star Stories | Kivi's Nonprofit Communications Blog
Stories are one of the easiest (and one of the most useful) types of insights your team can gather. And, when you have compelling stories—about beneficiaries, donors, or volunteers, or other players—to share in your campaigns, thanks, and other content, you have a short cut to engaging hearts, minds, and wallets. Your Challenge: As a Communicator or Fundraiser, You Can't Get the Best Stories
8 Powerful Nonprofit Facebook Post Examples | CauseVox

Creating great Facebook posts is a vital part of a successful social media campaign for nonprofits and social causes. Check out these 8 examples of powerful Facebook posts to learn how top nonprofits are using Facebook to engage their community, and find out how you can do the same to extend your reach in the social media space.
7 Tips to Create a Wildly Successful VIP Donor Cultivation Event | Fired-Up Fundraising

Small major donor cultivation events are vitally important in major gift fundraising. They give you access and a way to "touch base" with important donors. But be sure that your guests enjoy themselves. That's a vitally important objective.  If they do – then they will come back for more!