Do you have big audacious goals?
One of the indicators of an exceptional company (that includes nonprofits by the way) is that they have bold mission. And with a goal that addresses a big challenge. One of the blogs featured in this week's roundup (by Tom Peterson of ThunderheadWorks) dives into this in more detail in his blog (listed below).
Big goals are very powerful at drawing people together and compelling them to achieve great things. It's just one important aspect of influencing others. Whether or not you were able to join me on the free webinar last week on this topic, if you'd like to learn more about becoming a better influencer, Click Here for access to the recording, transcript, powerpoint presentation, and a personal Influence Assessment.
Happy reading!
---
Nonprofit News Roundup
LEADERSHIP
Bold Goals, Audacious Goals | Thunderhead Works
Audacious goals aren't bold for their own sake. They need to solve an authentic challenge, serve a greater purpose. Explorers often had focused bold goals: Columbus wanted to reach India by sea, Magellan wanted to circumnavigate the world, Lewis & Clark's explored the American northwest as they made their way to the Pacific. Sometimes a movement's bold goals culminate in specific legislation: ending slavery (1865), women's suffrage (1920)…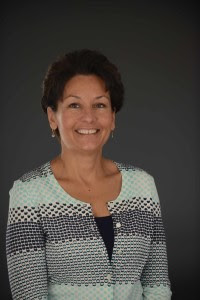 Nonprofit 411: Strategies to Prepare for New Overtime Rules | Massachusetts Nonprofit Network

"You have most likely gotten notice(s) of the changes in the overtime eligibility rules. These changes have employers of all sizes concerned about the financial impact this may have on their organizations. We recommend that you start planning now for these changes, which will be adopted as ofDecember 1, 2016."
7 Major Gift Secrets Every Fundraiser (and Board Member) Should Know | Fired-Up Fundraising with Gail Perry

We finally have research-based data giving us exactly the success factors for major gift fundraising. What successful organizations do. What it takes. Where they invest. Here are 7 secrets that successful major gift programs KNOW will bring them success. IMPT: This study covers organizations UNDER $10M budgets – which are 95% of the registered nonprofits in the US.
A Better Model for Major Donors and Annual Fund Programs | Pursuant

Organizations tend to view the entire set of needs—both capital and general budget items—as one large financial pot to be funded. Thus, annual fund and/or major gifts are used to meet both capital and budgetary demands. While that is certainly possible, it misses a crucial understanding of (1) how major donors are distinct from broad-based donors who give to the annual fund, and (2) why the cultivation of both forms of giving is not only important, but also complementary in a comprehensive, sustainable fundraising program.
4 mindset shifts to make when talking with a critic | Wild Woman Fundraising

So somehow we had to get all of this across without alienating the other person. How do you do that? How can you turn a potentially negative situation around into a positive one? Here are 4 mindset shifts to make, before you even open your mouth, then 4 things to do when talking with a critic.
5 Ways to Incorporate Your Community into Content Creation | Duct Tape Marketing

A company's brand belongs to the community. Yes, we work to build it up and spread awareness, but ultimately it lives and dies in their hands. We constantly seek to create new and engaging content that grabs the attention of our online communities and followers, but what if we were to not only accept, but encourage the community to help in the content creation process?

FUNDRAISING TACTICS


Fundraising Email Lessons From charity: water, St. Jude's, and Red Cross | CauseVox

…sometimes, for the information to really hit home, it's nice to see some examples. While there are hundreds of quality fundraising emails to choose from, there are 3 highlighted below from charity: water, St. Jude's, and the American Red Cross are perfect examples to follow for those just starting a fundraising email campaign, as well as those in the trenches of a large-scale campaign.
Three things you need to get right in mid-value fundraising | queer ideas

There has been a surge of interest in mid-value fundraising over the last year. For those who don't know, mid-value fundraising is a focused, engaging and highly personal version of direct marketing that asks wealthier (or more generous) people for gifts of between £250 and £5,000 ($500 to $10,000). There are three things you need to get right: audience, signatory and offer.
---
Don't miss a single edition of Kirsten's Fundraising Headlines! (Sent by email every other week.) Sign up at:  http://bullockconsulting.net/resources/kirstens-fundraising-headlines/