Are you a good leader?
Perhaps the results would be similar to asking people if they're a good driver. In 2011 CNN referenced an Allstate Survey which found that two-thirds of drivers rated themselves as excellent or very good drivers. A more recent study found that 85% of people see themselves as very/fairly good drivers and only 2% of respondents rated themselves as bad drivers. And only one in three rated their spouse as a very good driver. The math doesn't quote add up.
Let me rephrase that question. Would your team rate you as a good leader?
Part of leadership, as outlined in this week's article from Harvard Business Review, is helping your team expect success. That means believing success is possible yourself. It's interesting food for thought.
Happy reading!
---
Nonprofit News Roundup
LEADERSHIP
Big Donors Losing Faith In Charity To Solve Problems | The NonProfit Times

Seven out of 10 high-net-worth (HNW) Americans have more confidence in the private sector to solve social and environmental problems than the public or nonprofit sector. Another six in 10 believe that private capital invested in social and public programs can produce superior outcomes, all while ownership and interest in impact investing climb.
Teach Your Team to Expect Success | Harvard Business Review

Accomplished leaders anticipate success, and that helps them obtain it. Research shows that high expectations lead them to work harder and commit to conquering the challenges ahead. As HP's chief legal officer, Kim Rivera, describes it: "I go into a situation with my eyes wide open knowing that it may exceed the limits of my intellect, the limits of my emotions, and that sometimes I'll be exhausted. I expect all that turbulence and still know that I can get there."

FUNDRAISING PLANNING
Thoughts on the roots of the fundraising crisis and what might happen next | queer ideas

While this seems to be a concern mainly in the UK at the moment, we may not be immune here in the US. "…when some charities started to treat donors as a commodity, people reciprocated by losing trust and patience with the fundraising practices of the sector as a whole. Lapsed files grew as complaints about 'selling names' became widespread. Continued requests for Direct Debits tired many donors out to the point that they found the solution was simply to agree and then cancel…"
Major and Annual Fund Donors: Which Is More Important? | Pursuant

"These two important, yet very different fundraising arenas must be understood and maximally leveraged by any nonprofit that desires to implement a comprehensive, healthy, and sustainable fundraising system. Most organizations with strength in major donor support struggle in the development of their annual fund acquisition, conversion, and retention efforts, and vice versa."
4 Nonprofits with Awesome Blogs | Wired Impact

Looking for inspiration for your blog? What goes into making a great blog? Posting frequently is one thing. Great content is another. This post provides ways a blog can help your nonprofit website and tips and inspiration. They look at some best practices and align those with examples of nonprofit blogs that are hitting it out of the park.
What to Do When the Media Gets Your Story Wrong | Kivi's Nonprofit Communications Blog

There's an adage in public relations that there's no such thing as bad publicity. But while this might be true if you're a celebrity or a political candidate, bad publicity can have dire consequences for nonprofits… Here's how to respond.

FUNDRAISING TACTICS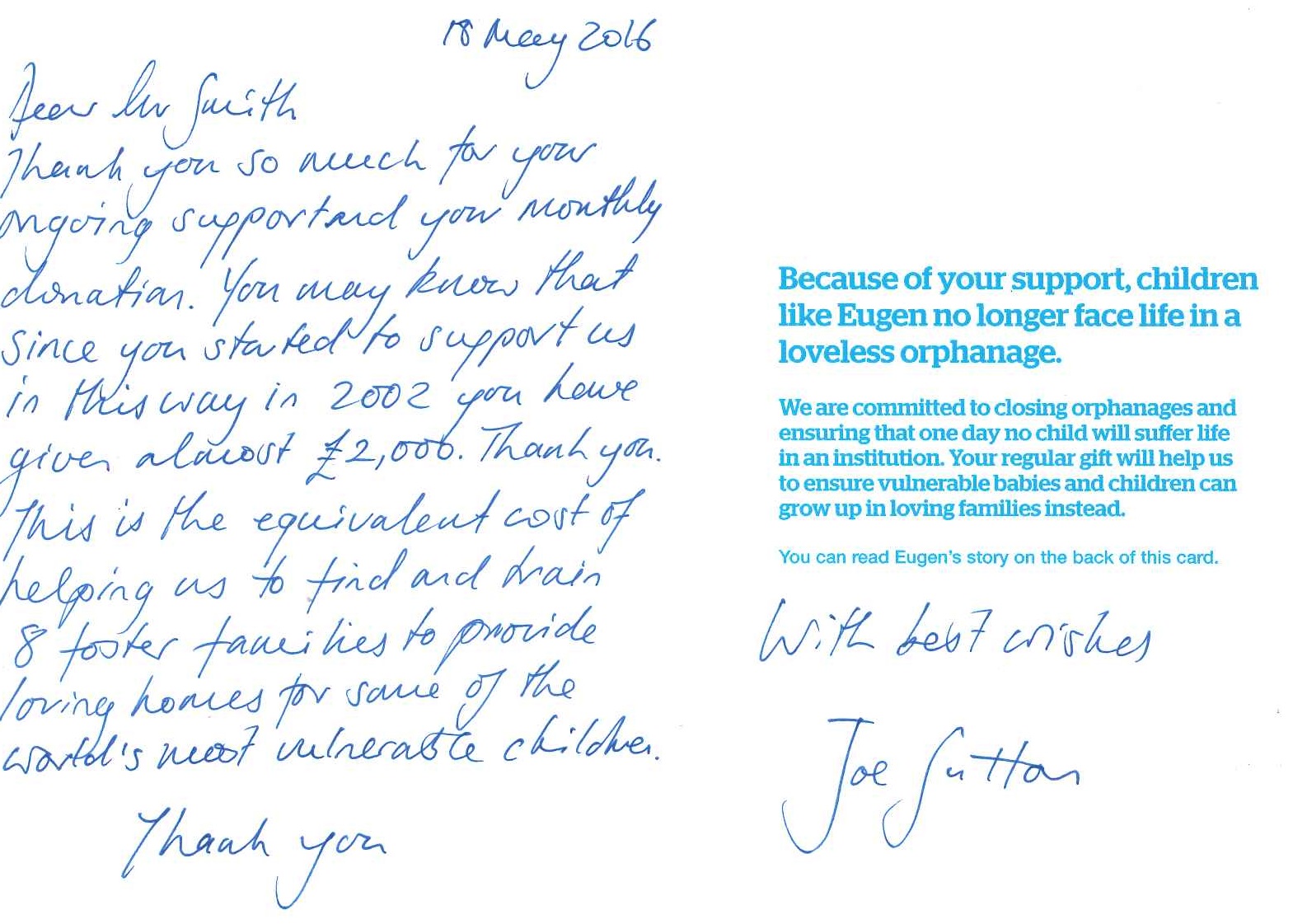 Thanking – my goodness it really works | 101fundraising

In the last 12 months (April 2015 to March 2016) 63 supporters have lapsed.  The equivalent periods (april 15 to Mar 15 and April 14 to March 15) 101 and 97 lapsed, respectively. A small number of donors also increased their gifts too. There you go, proof that thanking works.
11 Ways To Segment Your Donors To Improve Your Fundraising | CauseVox

Segmentation allows for fundraisers to know who their audience is and cater to their needs, and it comes in handy for email marketing. How you decide to segment your donors depends on the needs of your organization. Let's take a look at 11 ways that you can segment your donors to help make sure you are connecting with donors where they are.