Is your board as engaged as you'd like them to be? If not, you're not alone. That's a consistent frustration I've been hearing from nonprofit leaders I work with. I have an idea – and I'd love to get your input on it.
Starting July 1, I'm planning a series of interviews with nonprofit CEOs, executive directors and board leadership (they will be available at no charge through my website or through itunes as a podcast). Here are my two questions for you (feel free to simply reply to this email):
1)      If you had the chance to ask a question of a successful nonprofit CEO related to how they work with their board, what would you ask?
2)      If you are the CEO, executive director or on the executive committee of a board and have taken steps forward in this area, would you be interested in applying to be featured on one of these interviews?
Thanks for your help!
And now a preview of one of this week's headlines: you've probably been hearing about the importance of stories from multiple sources. But sometimes it can be difficult to figure out what stories to tell, how to tell them and what to focus on. One of the core things to think about is what the conflict is. More in the article below.
Scroll down and you'll see a full list of articles and posts to help stay up-to-date on trends and topics facing the nonprofit world.
Happy fundraising!
---
Communications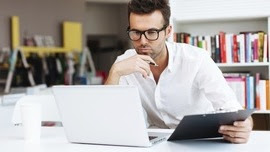 Top 10 Nonprofit Hashtags to Spark Social Good @NPhub
Keeping on top of trends can be tricky. What are the best nonprofit hashtags? True to social media's evolving nature, there are no exact answers to this question…
C is for Conflict – The Storytelling Non-Profit
 @vanessaechase
In a nutshell, conflict is the problem that your story's character is struggling with and is proactively trying to solve. The best thing we can do for our stories is to develop the conflict more. Ideally I think 50% of the story should be spent discussing the conflict. To get to that point, there are a couple of things that you can do…
---
Fundraising Planning
Big, Hairy Barrier Threatens Fundraising Mega-Opportunities @AgitatorEditors
Are you abusing your donors? Donor retention is a huge opportunity, but not possible with a focus on short-term gains. Start building long-term relationships (as defined by your donor) and stop the churn and burn.
What Does It Really Mean to Be an Engaged Donor? 
@pndblog
We have a pretty big disconnect between what we would like and even expect our donors to be and do and what they're willing and able to be and do. Which begs the question: Why do so many organizations feel they have to create programs for their donors that demand a higher level of engagement? And to what end? To help you stay focused, here are a few simple rules you might want to keep in mind:
---
Fundraising Tactics
How to respond when they challenge your fundraising appeal – Hands-On Fundraising @mcahalane
Writing appeal letters is counter-intuitive. And if it's a good letter chances are your board and senior leadership might question the format. In this post Mary offers some suggestions for how to respond when those questions come.
6 Ways Tele-Fundraising Can Work in the New Era of Marketing – The Digital Drip @Pursuant
Telemarketing can be worth it, but only if organizations know how to use it effectively. Ultimately, it's not the channel of communication that is good or bad; it's the way it is deployed. Here are 6 Tips to Increase The Effectiveness of Your Fundraising Telemarketing…
---
Leadership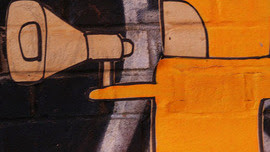 Rolling out your strategic plan @bigduck
A strategic plan can be more than just an internal planning document for staff and board. It can be a powerful tool for involving stakeholders of all types. Here are three tips your organization should keep in mind the next time you find yourself rolling out a strategic plan.
A Nonprofit's Reputation Rests on the Quality of Its Directors | Eugene Fram @HuffPostBiz
Reputation matters in the nonprofit world. Few nonprofit boards exist today that don't worry about how they are perceived in the communities or associations they serve. And to make sure their images remain pristine, many turn to crisis consultants and other forms of expert assistance.
---
Don't miss a single edition of Kirsten's Fundraising Headlines (sent by email every other week)! Sign up at:  http://bullockconsulting.net/resources/kirstens-fundraising-headlines/