Of all the factors that can be used to determine the success of an endeavor, leadership is likely the best indicator. This includes the ability to: carry a strong vision for what the future could – and should – hold; connect with others; empower others; understand people; build up new leaders; nurture others… Without these leadership qualities, progress would be slow or nonexistent.
So why is it that those who are leading our nonprofits don't embrace their own role as a leader?
Here's the cycle I've seen (more than once):
Board hires as an executive director who is great in their role (often who are currently in a sales, program or fundraising role, perhaps in management but not currently leading).
The new executive director takes her/his lead from the board and often asks for permission to do those things which are within the job description of that role.
Board gets comfortable with that role, but then starts losing faith in the executive director and starts micromanaging.
Executive director gets frustrated and begins to show initiative and try to drive things forward.
Board pushes back and either steps up the micro-management (leading to the resignation of the executive director) or decides to let them go.
Cycle begins again.
Have you ever seen this happen?
The best preventive measure I could come up to avoid this would be growing better leaders – and encouraging executive directors to embrace their own role as a leader – and as a partner to the board in accomplishing the vision of the organization. More about leadership is included below in the article about leadership being the real elicitor of major gifts. Plus, stay tuned for future developments related to some leadership development initiatives we'll be starting soon…
Happy reading!
---
Nonprofit News Roundup
LEADERSHIP
Program Metrics Added To GuideStar Listings | The NonProfit Times

To help nonprofits determine what to measure, GuideStar Platinum offers a "Common Results Catalog," a 35-page outline of more than 700 metrics from its database. Metrics are general, on topics like advocacy and policy or capacity building, but also can be specific to subject areas, such as, arts and culture, animals, and education. The catalog was curated using almost 100 sources, including practitioners, academic researchers, and funders.
Why Leadership is the Real Elicitor of Major Gifts | Nonprofit Hub

Who is the "someone" where major gifts are coming to? Williams argued that it's actually leaders who receive gifts, not simply the organization. The leaders Williams is referring to could be board members, the executive director, staff members—or maybe it means you. You don't even have to be affiliated with the organization other than having a passion for the cause. Your first instinct might be..

FUNDRAISING PLANNING

How to Do Donor-Focused, Short-Term, High-Impact Fundraising | Network for Good

When Nancy heard about Infant Crisis Services' simple 10-day fundraising campaign that raised more than $14,000, she had to learn more. Jo Lynne Jones, ICS' director of development and communications, graciously answered my questions about this campaign's development, execution, and results over the last seven years. Keep reading to learn how Network for Good customer, Infant Crisis Services' success can be replicated at your organization.

Tips for Wildly Successful Fundraising Committees | Get Fully Funded

Committees are a great way to involve a lot of people to get things done. When it's working, people's skills are being used, meetings are productive and folks leave energized. When it doesn't work, meetings drag on, conversations go off-topic and nothing gets accomplished. It's not fun and people tend to stop showing up for meetings. So, how do you…
COMMUNICATIONS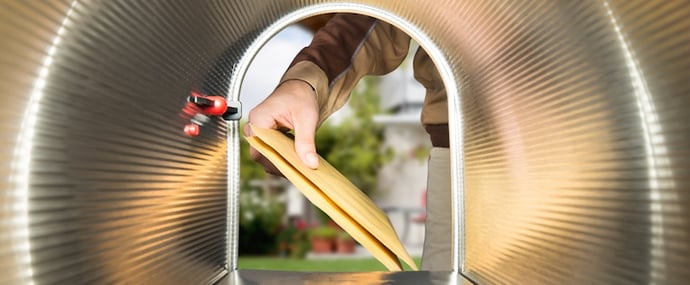 A Marketer's Guide to Email Deliverability: How to Avoid Email Spam Filters
Marketers spend a lot of time drafting poignant email copy, designing wonderfully branded email templates, and crafting succinct and enticing email subject lines that get open and click-through rates skyrocketing. But before hitting send, have you considered whether your subscribers will even get the opportunity to read your email? No matter how legitimate of…
3 Captivating Testimonials to Source & Share | Getting Attention

For prospective donors, volunteers, partners, and other supporters, nothing is more valuable than hearing from peers about their experiences with your organization and its programs and services. Call it "from the horse's mouth" marketing! When others who benefit from or participate in your organization's work share its value—the difference it makes in their lives—their comments are authentic, convincing and far more likely to be digested, remembered and repeated. Plus, others sometimes have glowing comments about your nonprofit's impact that you'd be embarrassed to share (don't be, but still) or may not even think of.
FUNDRAISING TACTICS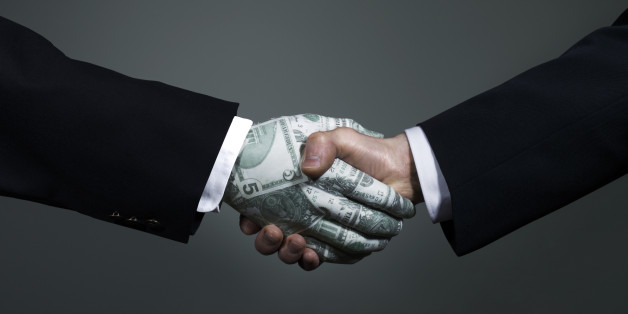 Corporations Are Philanthropic for All the Wrong Reasons | Huffington Post

By working with nonprofits to help fulfill their mission, corporations create an ecosystem of trusting consumers, a happier workplace community, and a better place to call home.
For corporations large or small, philanthropy matters. It's not another form of marketing — it's an ecosystem that will continue to give back to everyone involved.

Techniques To Grow Your Nonprofit's Email List | CauseVox
…how do you draw visitors to your website in the first place so that you can capture their email address? This is a question that stumps many nonprofits. It can sometimes feel like you are pulling teeth to just to get people to your homepage, let alone entice them to input their information. Thankfully, with a little creativity you can attract more visitors. Here are some tried-and-true techniques…